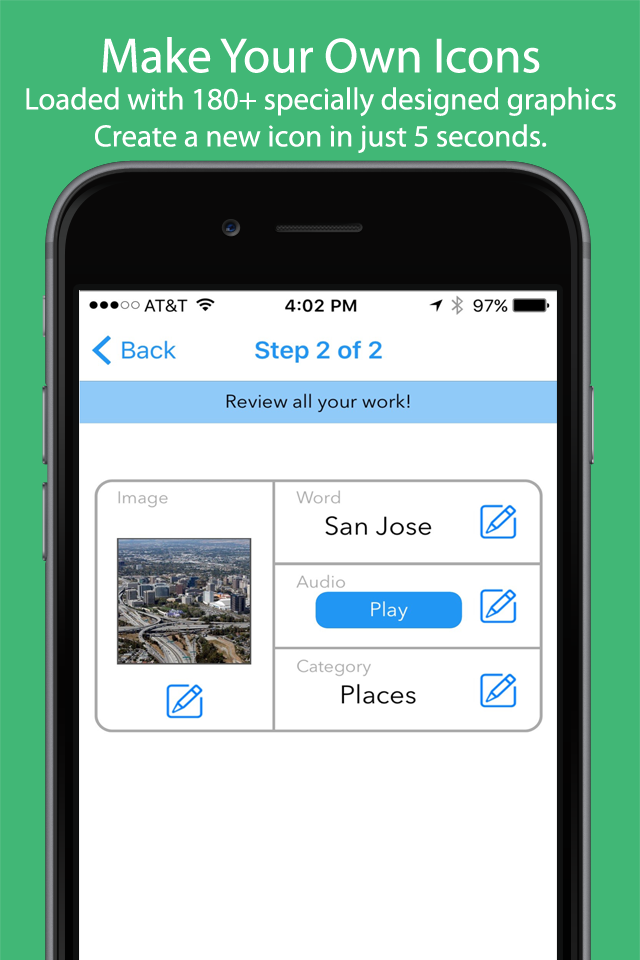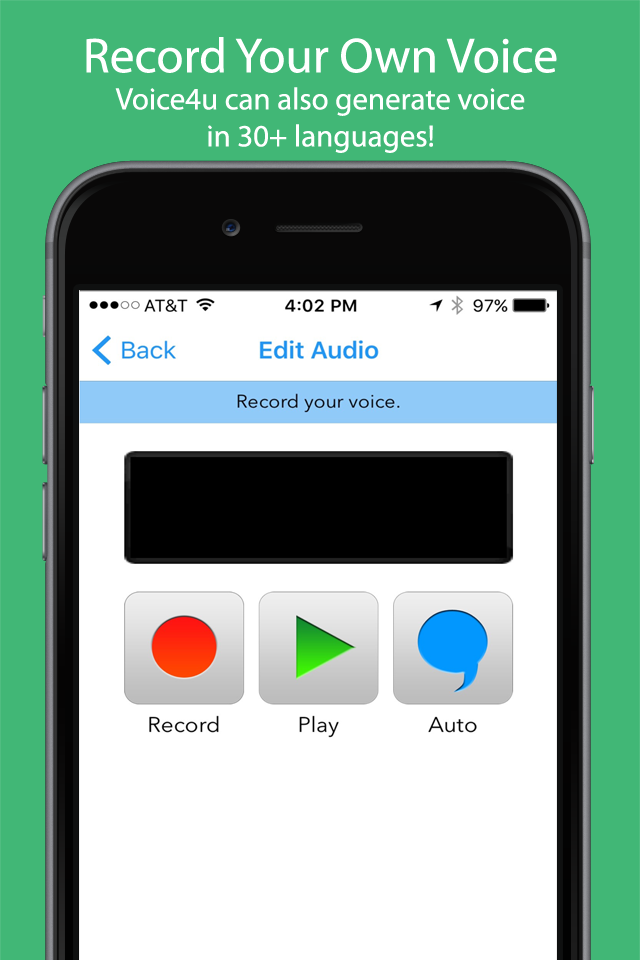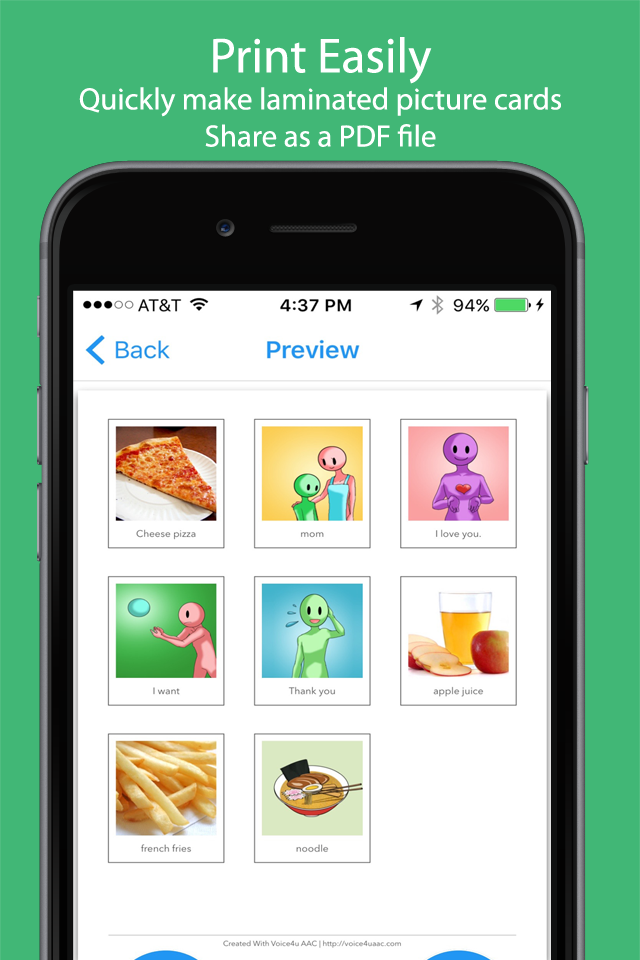 Voice4u is picture-based communication app for those who have speech speech challenges. There could be countless reasons of why individuals may be struggling with impeding communication; autism, stroke, language barrier, or traumatic brain injury. Voice4u is portable, customizable, and easy-to-use communication tool unlikely from conventional AAC communication devices. With Voice4u, you can easily bridge the communication gap and have a more better and accurate understanding of the individual's wants and needs. It is developed through collaboration with professionals, such as, speech language pathologists, special education teachers, parents of special needs individuals, and researchers. Voice4u has been used in 100+ countries around the world since 2009.
Features
Easy To Use
Our user-friendly interface lets you use Voice4u immediately upon downloading. Take Voice4u with you anywhere and anytime. Try it with a number of accessibility features such as Guided Access.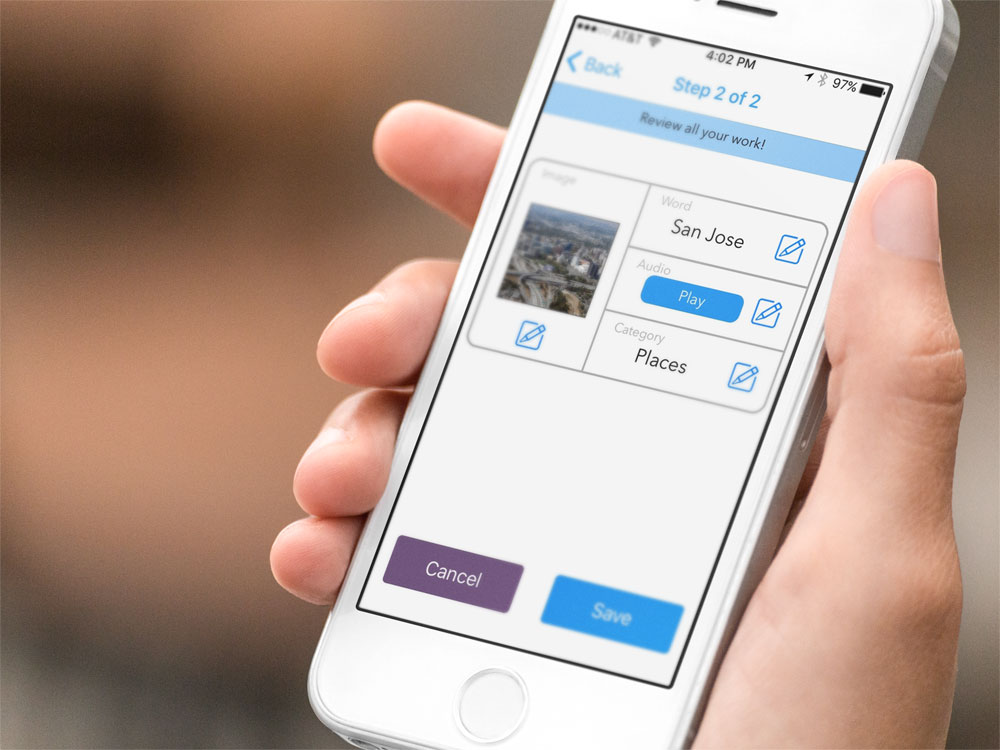 Create Your Original Icons
You can make a new icon in less than 5 seconds in any languages. Create as many as you need using your own photos and voice. The app can also automatically select an image, a category and record voices in 30+ languages by machine learning algorithms.
180+ Pre-loaded Icons
Icons with easy-to-listen to, clear voice organized in 11 categories that helps user's self expression. It comes with numerous of vivid and memorable specially designed images that can help assist and improve language.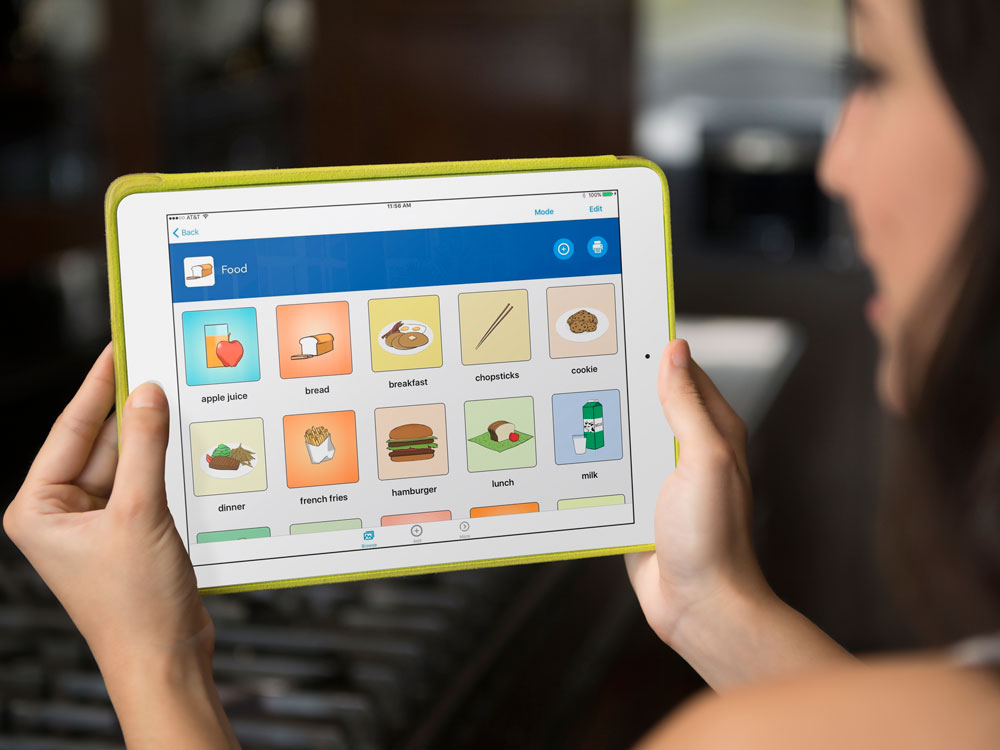 Personalize
Create icons that fit the needs of each and every family member. Very easy to change images and voices of icons and create a sentence, a social story or a visual cue. Voice4u is not just for children with autism, but for all people with communication challenges.
Switch Friendly
Start using the app with an external switch immediately after download. It is very easy to setup. Available for all models of the iPad and iPad mini.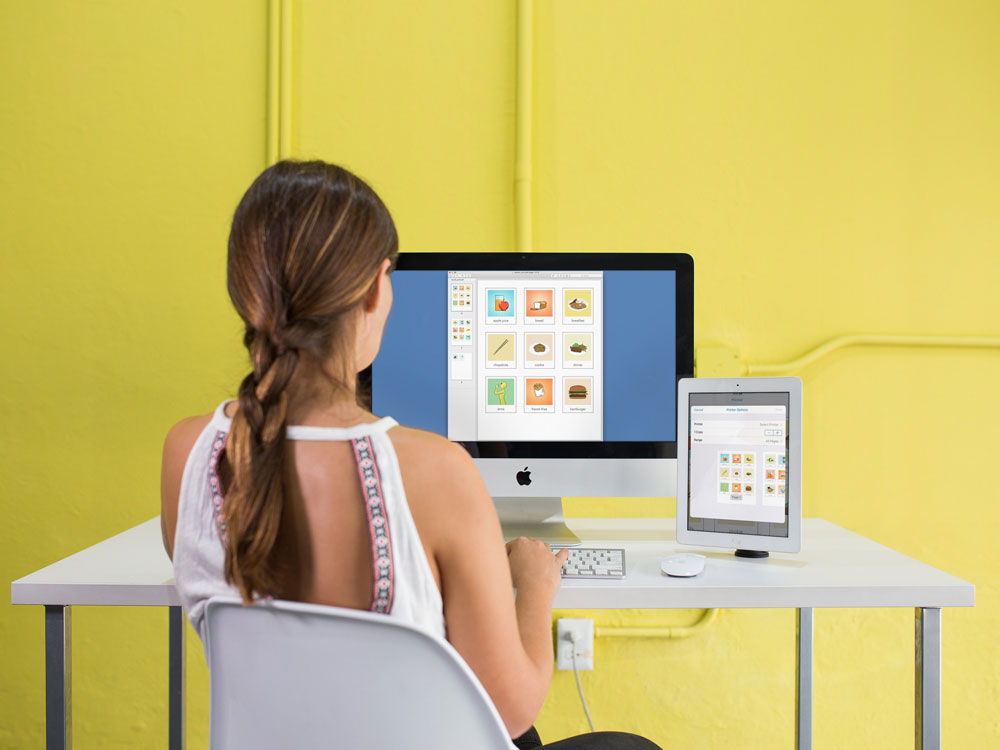 Print Icons From the App
Print your icons with just one tap. Everything is wireless and without complicated settings. Save hours of your work when making laminated cards. You can have both digital and paper icons so easily and quickly.
Wireless Backup & Sync
Wirelessly backup and sync data all devices you own. You data is stored securely and easily restore onto all of your devices.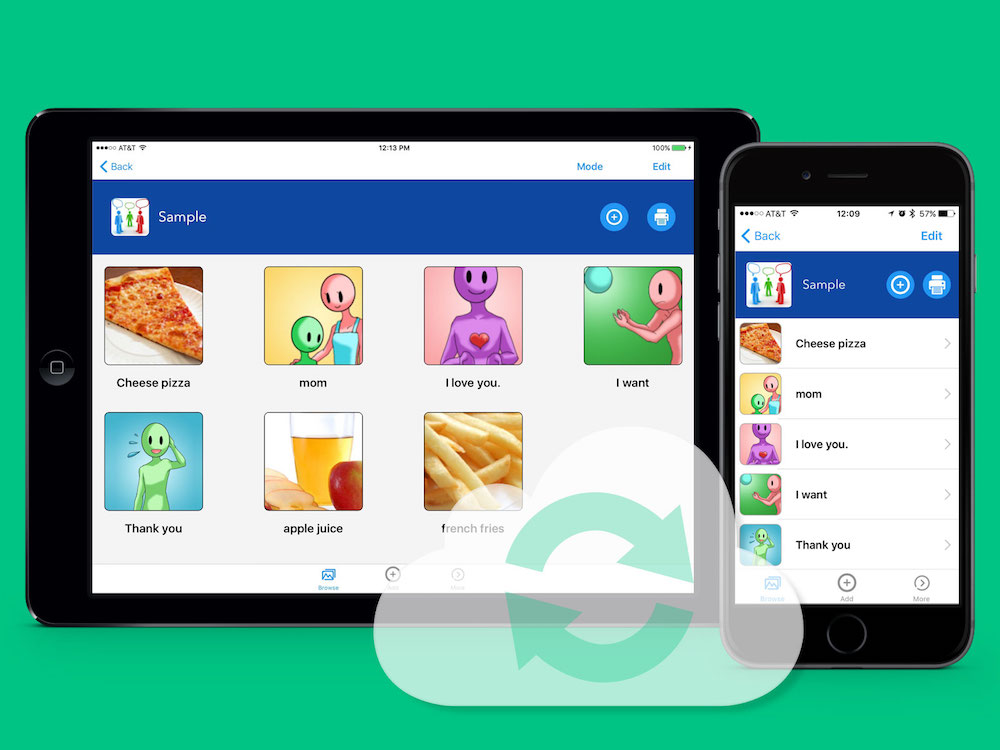 Ready to Download?
Tap here to download for iPhone, iPad, iPod touch

Tap here to download for Android phone and tablet
For more information about download, Academic Discount and Free License Program, read here:
Online Tutorials
Add as many icons as you want with your own pictures and voice! Check out visual online manuals showing how to do it. Voice4u is a very simple application, but provides a numerous creative usages.
Supported Devices
iOS
Android

iPhone 5, 5C, 5S,6, 6 Plus, 6S, 6S Plus, 7, 7 Plus
iPad, iPad Air, iPad mini, iPad Pro
iPod touch 5th, 6th generations

This is the list of devices that many Voice4u users like (but not limited to these of course!).

Google Nexus
Kindle Fire
Galaxy Tab, Galaxy Note
The Graphics – Why Aliens?
Let's talk about why Voice4u's characters all look like aliens. The alien looking characters were developed because specialists, teachers and speech therapists recommended that the icons not wear clothes and not have hair. This was because kids may become distracted if they notice that one icon's clothing or hair is a little different than that of another icon. They also recommended that the images be vivid. These suggestions are what led to the birth of our alien-like characters. Based on user input, we also made sure that our characters have bodies rather than being stick figures.
The app can add more than 1000 icons, so add any icons that work for you.
The Secret of Audio
The audio on Voice4u is of a fairly low pitch. Many people have very sensitive hearing and are therefore made uncomfortable by high voices. In consideration of this problem, we carefully chose an individual with a clear and low voice to provide audio for our icons. When you listen to the voice, we hope that you are happy with the clarity and quality of it.
The app allows you to record your own voice, too. Or, it can record voice for you: Voice4u is able to detect a language of an icon and automatically record for you.
Our Story
Voice4u was created to solve an unmet need for people with autism and other speech disabilities. The original idea was from love of a mother, who just wanted to communicate with her kid, just like other mothers do. Voice4u is now supporting people like her and their children in 100+ countries.